0 Catalonia Diaspora around the world
Our in-person family gatherings
Ireland's President Higgins family message
Our TEDx talk about family gatherings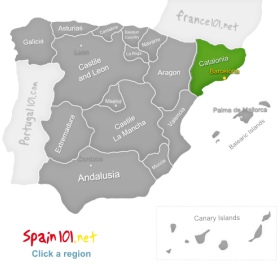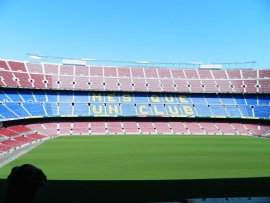 Barcelona_4147 By Freepenguin (Own work)
[CC-BY-SA-3.0 or GFDL], via Wikimedia Commons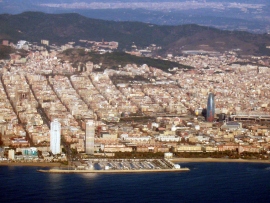 BCN01 By Sergi Larripa (edited by Willtron) (User:SergiL/User:Willtron)
[GFDL or CC-BY-SA-3.0], via Wikimedia Commons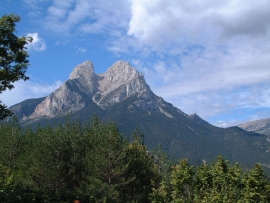 Pedraforca By Eduard Maluquer (El Pedraforca)
[CC-BY-SA-2.0], via Wikimedia Commons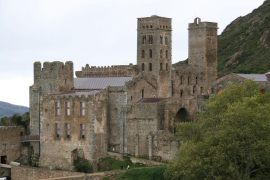 Monasterio Sant Pere de Rodes By Pixel (Own work)
[Public domain], via Wikimedia Commons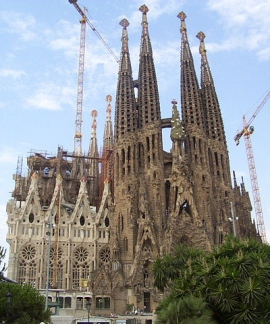 Sagradafamilia-overview By Montrealais (Originally from en.wikipedia)
[GFDL or CC-BY-SA-3.0], via Wikimedia Commons
Catalonia
Catalonia is an autonomous region within Spain and the region in which you can find famous Barcelona. Catalonia often makes it into the news because it would like to be even more independent from the rest of Spain because the region is prosperous and is quite often worried that it has to support poorer regions of Spain. Catalonia is a paradise for visitors because you can on one hand enjoy all the culture you might need and want in Barcelona, and on the other hand, you can easily just go into the mountains, relax on lovely beaches or explore some of the inland locations.
Costa Brava
The Costa Brava is the destination for people who would like to see some rocky cliffs, and enjoy a mix of sandy beaches and pebble beaches. Tossa de Mar is one of the popular sea side resorts, and while it is an ideal location for a relaxing holiday, the town from the 12th century also offers something for people who would like to learn more about the Catalonian history and culture.
Costa Daurada
The Costa Daurada has more sandy beaches than the Costa Brava, and one of the top locations on the Costa Daurada is Port Aventura, a fantastic holiday park with accommodation and plenty of entertaining rides (of course including a roller-coaster and water rides). The Costa Daurada is the best destination for people who like fun-packed holidays.
Montserrat
This is different from the beaches, but a very spectacular destination. Montserrat is a popular destination for locals, but other visitors also catch on. The mountain is quite unusual, and there is a sanctuary on top of it. It is also a destination for Catholic pilgrims who go up to the monastery to see the famous black Madonna. Much of the mountain is quite dangerous, so you should only stick to the routes that are marked well.
Terres de l'Ebre
The Terres de l'Ebre are the destination for people who would like to get away from it all. You can explore little, Spanish villages in which you can still observe some old traditions, and you can enjoy beautiful natural areas. There is a river delta and two national parks, so you should find plenty of opportunities for hiking and wildlife watching.
Barcelona
There is a lot to see in Barcelona, and the huge city is also a great place if you need to look into your family's history and heritage.
The most popular attraction in Barcelona funnily enough is an attraction that isn't even completely finished yet the La Sagrada Familia, which was designed by Antoni Gaudi. Three million visitors come to see this unfinished church, and while it is easy enough (and free) to see the outside, you can expect long queues if you would like to go inside (it's almost like in London, where you have to queue for everything). A clever visitor buys his or her ticket online, and simply skips the ticket queue (and often saves money doing so). The church was designed quite a while ago, and the foundation stone was put down in 1882. The interior of the Sagrada familia was finally completed in 2012, but the outside is still incomplete. In the year 2013, the completion of the outside was at 65%, so you can imagine that there still is some time to go until the people of Barcelona can say that their main tourist attraction is finally completely finished (the plan is that it is finished just in time for the 100th anniversary of Gaudi's death in 2026).
The magic fountain which was built in 1926, is another sight you don't want to miss. The light show is on from Thursdays to Saturdays during the summer months.
Barcelona has so many attractions that it's hard to choose the best ones. A very popular attraction is the Picasso museum, but people also enjoy a completely different museum very much: the FC Barcelona museum! This shows that soccer plays quite an important part of life in Barcelona.
Lovers of Gothic architecture can visit the Gothic quarter of Barcelona, while people who have an interest in more modern things, might enjoy a visit to the Modernist Park Guell that was designed by Gaudi. Gaudi, as you might have guessed by now, has left quite a mark on the looks of Barcelona. You can find modernist buildings in various areas of Barcelona (for some you have to pay an entry fee, e.g. the Casa Mila). The particular style has its origins in Catalonia.
Barcelona can keep you busy for weeks if you would like to experience it all.