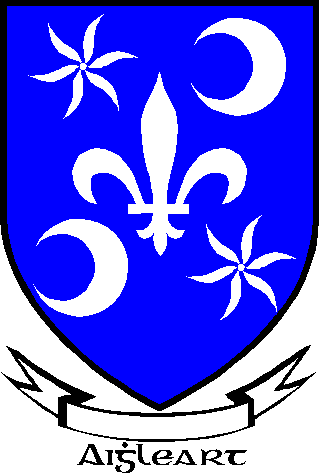 Get this crest printed on...
AYLWARD Family History
This interesting surname derives from a popular Germanic personal name, found in the Olde English pre 7th Century as "Aethelweard", composed of the elements "adal" meaning noble, and "ward", guard. The given names "Aegelward" and "Ailuuard" are found in the Domesday Book of 1086. The surname was first recorded in the early 13th Century, and other early recordings include: Godric filius (son of) Aeilwardi, noted in the 1229 Close Rolls of Gloucestershire, and Nicholas Eylward, a witness in the Assize Court Rolls of Somerset, dated 1243. In the modern idiom the surname has many variant spellings including: Aylward, Ailward, Allward and Aluard...