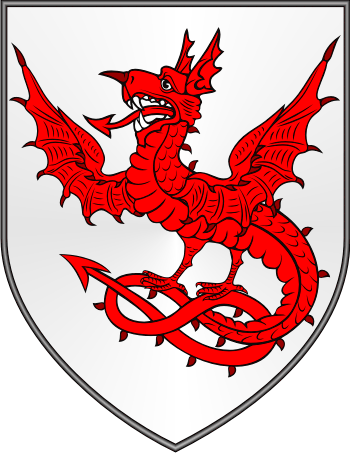 Get this crest printed on...
DRAKE Family History
This unusual and interesting name has two possible origins, the first and most generally applicable being of Anglo-Saxon origin, from the Olde English pre 7th Century byname or nickname "Draca", meaning "dragon" or "snake", in Middle English "Drake", Old Norse "Draki". The derivation for all these forms is from the Latin "draco", snake, or monster. As a nickname, it would presumably apply to someone formidable and fierce in battle, but it could also be a metonymic "occupational" surname for a standard-bearer, as in "Draker" (1260, Cambridgeshire). "Draca" was used in medieval England to mean a battle-standard as well as a dragon...