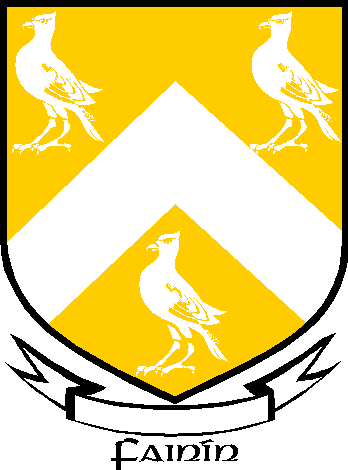 Get this crest printed on...
FANNING Family History
This interesting and unusual name is of medieval English origin and is a topographic surname for someone who lived in a low-lying marshy area. The derivation is from the old English pre 7th Century "foenn", which is the East Saxon form of the word "fenn", meaning marsh or bog. In the modern idiom, the variants include Fenn, Venn, Vaun(e), Vance, Vanns, Van, Fenning and Fanning. Amongst examples of namebearers recorded in Norfolk are, one, Alice Fann who married Thomas Preston on October 8th 1593 at St. Gregory's church, Norwich and Robert Fann, the infant son of William and Ann who was christened on January 13th 1705 at St...