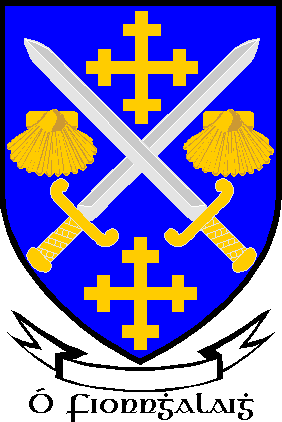 Get this crest printed on...
FENNELLY Family History
Recorded in several spellings including Fennel, Fennell, Fennill, Fennelly, Fenley, Finleyl, and possibly others, this is an Anglo-Irish surname. If definately English, and this is sometimes difficult to tell, as it was both a native and a settler name in Ireland, it is or was an occupational surname for somebody who either grew and or sold fennel. This is from the pre 7th Century word "fenol", itself from the Roman (Latin) "fenuculum". Fennel was widely cultivated for its qualities as a medicinal herb as well as a vegatable and a seasoning ingredient in sauces. If definately Irish it derives from a totally different source...