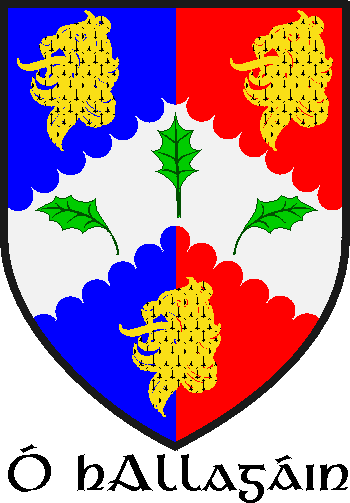 Get this crest printed on...
HALLIGAN Family History
Recorded in many and varied spellings including: O'Halligan, Halligan, O'Hollegan, Holligan, Holgan, and Olligan, this very interesting name is medieval and Irish. It derives from the original pre 10th century Gaelic O' hAileagain', meaning 'a descendant of Aileagan', the later being a personal name derived from 'aille', meaning beauty! The clan O'Halligan is an Oriel sept from counties Louth and Armagh, and it is claimed have been recorded there as early as the year 1042. In the ancient rolls and charters the surname is first recorded O' hAllagain, and later in the 17th century in Connacht as O' Hallagan and O' Hollegan as it is today...