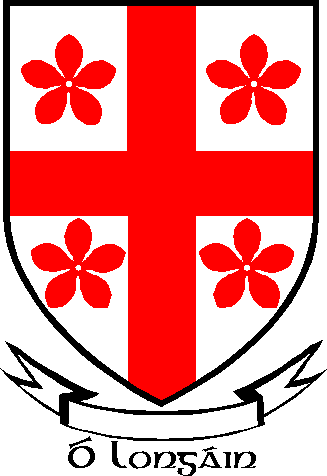 Get this crest printed on...
LANGAN Family History
This interesting name may perhaps be an English variant of either "Langan" or "Lenihan", which are the Anglicized versions of the Gaelic names "O'Longain" and "O'Lennachain", respectively. The former name probably derives from "long", tall or "long", ship, a nickname for a seafarer, and the latter of unknown origin. O'Leannachain was originally the name of an Irish sept situated in Roscommon, while two distinct septs of O'Longain existed, one in Co. Mayo, a branch of the Ulster sept of County Armagh; the other in Counties Cork and Limerick, who were erenaghs (lay lords) of Ardpatrick, County Limerick and Patrician stewards of Munster (now called long)...