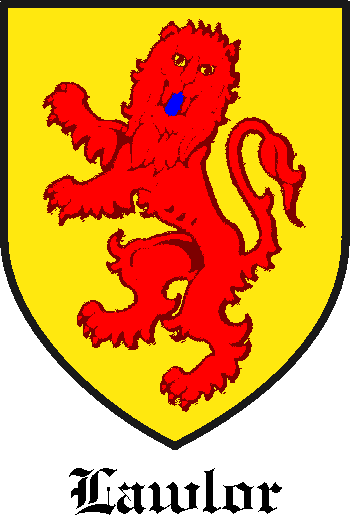 Get this crest printed on...
LAWLOR Family History
This interesting Irish "clan" surname derives from the Olde Gaelic "O'Leahtobhair", and is often confused with "Lawler", a name which almost certainly has a different origin. Lawlor derives from "Laloir", the most ancient anglicised form, and as such the Clan were prominent landowners in County Leix. In the late 16th century an alliance between the O'Dempseys and some English settlers led to the destruction of the "Lawlors" and their kinsmen the O'Mores, the surviving chiefs being driven out to Kerry, although the names Lawlor and Lalor are still common in Leix in the 20th century. The name means "The descendant of the sick one", which seems a strange etymology for a warlike clan, and may originally have had another meaning entirely...