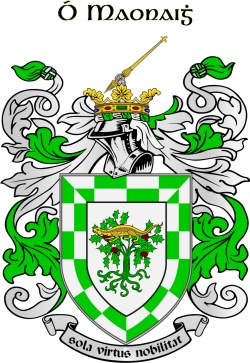 Get this crest printed on...
MOONEY Family History
Mooney (and its variations) is an Irish surname, which is derived from the Irish "?'Maonaigh" meaning the descendent of the wealthy one. The Mooney clan are said to be descendants of the ancient Irish King Heremon, who, along with his brother Herber, conquered Ireland.