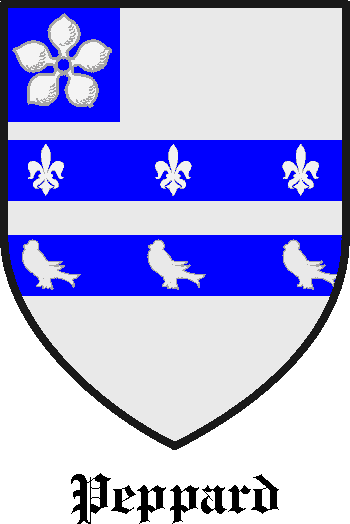 Get this crest printed on...
PEPPARD Family History
Recorded as Peppar, Pepper, Peever, Peffer, Peppard, Pepperd, Pippard, and others, this is a surname of English medieval origins. It derives from the word "peper", itself ultimately from the Roman Latin word "piper" meaning pepper. As such it was given as an occupational name to a pepperer or spicer. The forms as Peever and Peffer come from the Old French "pivre" meaning pepper. Early examples of recordings include Roger Peivre and Alice Peper in the Fine Court Rolls of Essex in the years 1198 and 1241 respectively, whilst John Pepper alias Peyvre, was recorded in the calendar of early mayor's court rolls for the city of London...