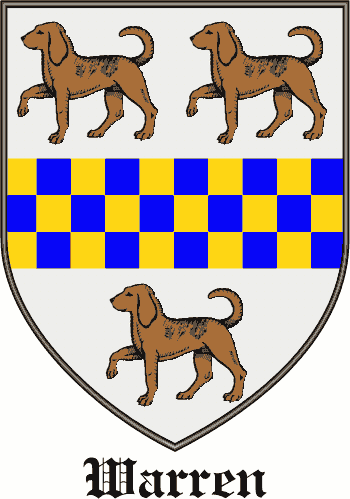 Get this crest printed on...
WARREN Family History
Recorded in the modern spellings of Warren and the much rarer Warran and Warron, this is an English surname, but one of medieval French origins, of which there are three. The first is locational from the village of La Varrenne in the departement of Seine-Maritime, and meaning the place on the sandy soil. The second topographical and describing someone who lived by a game park, whilst thirdly it may be occupational for someone employed in such a place. If so the derivation is from the Norman French word "warrene", meaning a warren or land set aside for breeding game. Introduced into England and Scotland after the Conquest of 1066, the surname is one of the earliest on record as shown below...