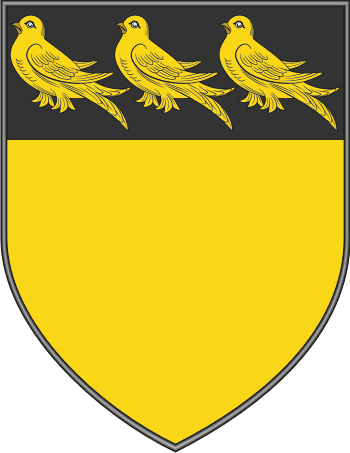 Get this crest printed on...
WOGAN Family History
Recorded as Ogan and Wogan, this is a famous surname. Of Old English and Welsh pre 7th century origins, and derived from the personal name 'Gwagan, as a surname it is regarded as English,Irish and Welsh. It is first recorded in the county of Cumberland, England, in 1292 when John Wagan appears in the charters known as 'Placita de quo warranto', and later in Yorkshire in 1297 when John Wougan, who could possibly be the same person, appears in the Ministers Accounts of the earldom of Cornwall. Although far from Cornwall, the earldom held lands throughout the kingdom, as does the Duchy of Cornwall in the 20th century...